There are natural stages in every person's life: we are born, we grow up, we get old and eventually, we die. These are the normal things that people must go through.
Wrinkles is the most obvious indicator of time. But instead of being scared and trying to escape from impermanent aging, let them unfold with the nature of the laws of creation, accept them and blend with them, creating a rough but realistic life. Perfect beauty from imperfect things!

Size Chart
Bảng quy đổi size từ chu vi...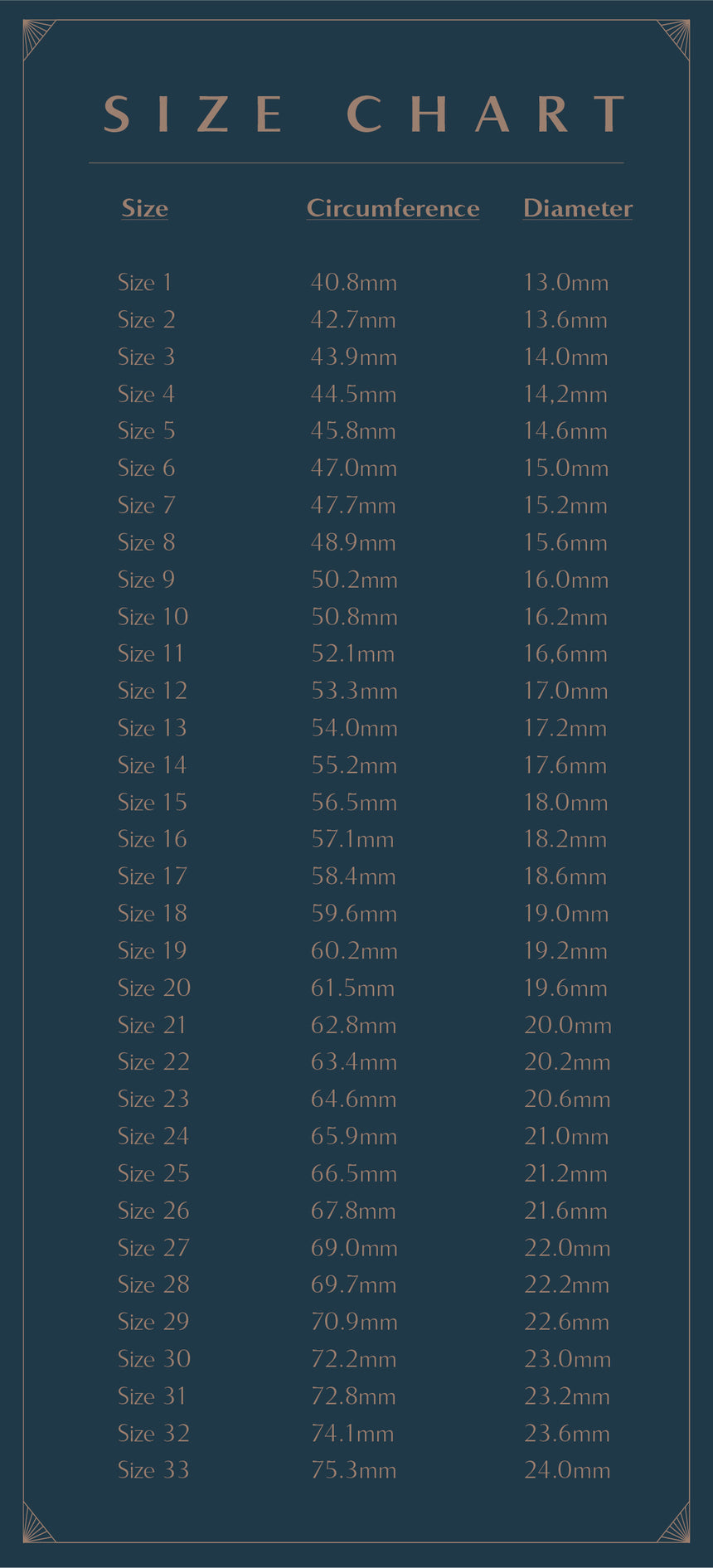 Engrave Service
Giá của dịch vụ khắc theo yêu cầu sẽ là:

*Khắc máy lazer:
+ Khắc chữ trong lòng nhẫn: 150.000VND
+ Khắc chữ mặt nhẫn:
250.000VND

*Khắc thủ công:
Báo giá tùy theo mẫu yêu cầu