The Moon represents our 'inner world', our hidden emotions, desires, our shadow-self, fears/worries and our dreams. It represents our feelings, our unconscious beliefs, the past and our yin or feminine goddess archetype. The Moon offers us the ability to feel, learn from the past and creatively unlock and express our essence.
The full moon is a peak, and many feel the buzz. It's a crescendo and sometimes brings on a reckoning, or a moment of truth. It's associated with illumination since it lights up the dream time landscape.
The Period Moon Earrings represent wholeness and maturity, and remind us that no matter what phase we go through, in the end, we are always whole again.

Size Chart
Bảng quy đổi size từ chu vi...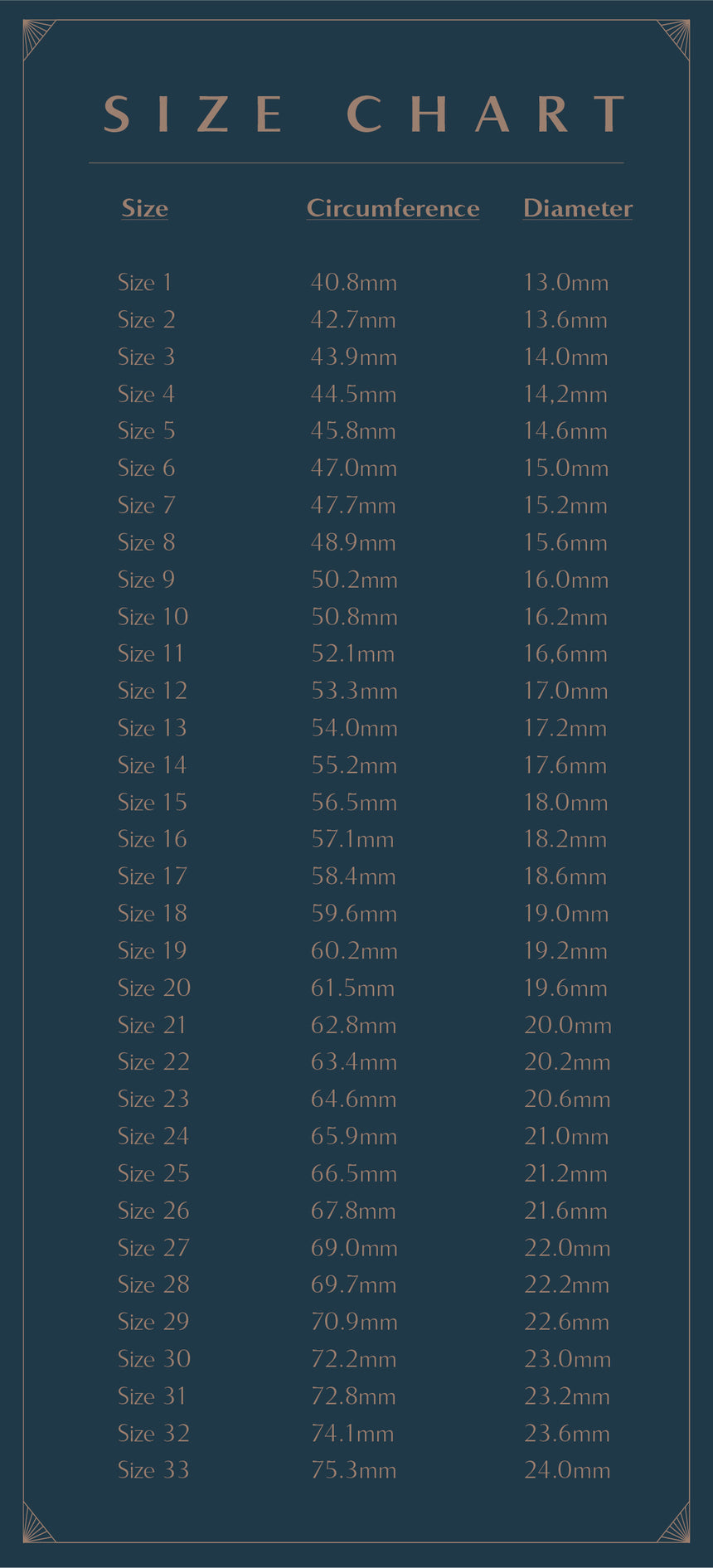 Engrave Service
Giá của dịch vụ khắc theo yêu cầu sẽ là:

*Khắc máy lazer:
+ Khắc chữ trong lòng nhẫn: 150.000VND
+ Khắc chữ mặt nhẫn:
250.000VND

*Khắc thủ công:
Báo giá tùy theo mẫu yêu cầu